150g Dukeshill streaky bacon, sliced into thin strips about 3 inches long
Regular price
£0.00
Sale price
£7.50
Unit price
per
24 ready-to-eat apricots, stoned
24 skinned whole almonds (preferably Marcona almonds)
Canape
BACON-WRAPPED APRICOTS
These tasty bacon-wrapped apricot canapés with their subtly exotic flavour, made using our dry cured streaky bacon, make a delicious addition to any drink-time nibbles. Equally good using our smoked or unsmoked dry cured streaky bacon. As is the case with all bacon wrapped canapés it is recommended to use a top quality bacon such as our dry cured streaky to avoid the seepage of liquid during cooking. For other canapé ideas do take a look at our party food section.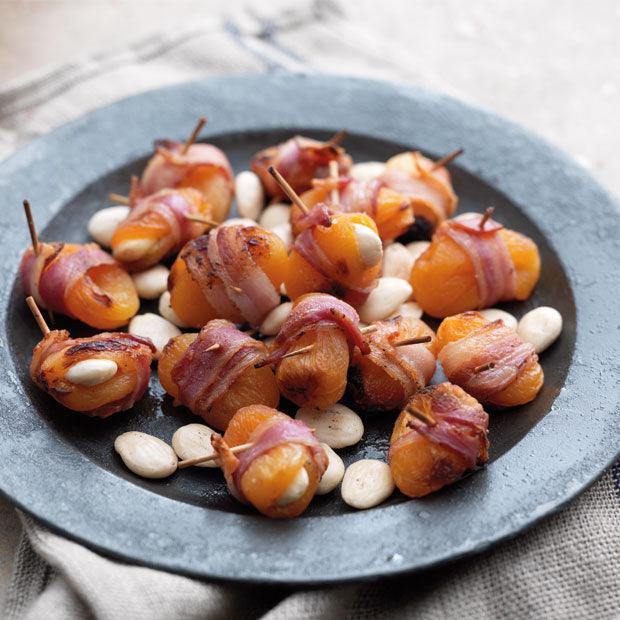 Directions
Step 1 Preheat oven to 200°c/180°c fan
Step 2 Soak the apricots in brandy for a minimum of 1 hour.
Step 3 Open each apricot and pop an almond in each, then close.
Step 4 Wrap each apricot with a slice of bacon and secure with a cocktail stick.
Step 5 Bake at 200°c/ 180°c fan for 15 minutes or until golden and crisp.
Step 6 Serve warm.