4 chicken legs (or 8 chicken thighs), skin on
Regular price
£0.00
Sale price
£7.95
Unit price
per
freshly ground black pepper
4 cloves garlic, peeled and crushed
400g tin cannellini beans, rinsed and drained
3 anchovy fillets, chopped
40g pitted green or black olives
Dinner
CHICKEN & CANNELLINI BEAN CASSEROLE
My Chicken & Cannellini Bean Casserole is warming, hearty and full of flavour. Use our highest welfare free range chicken thighs or legs for maximum flavour.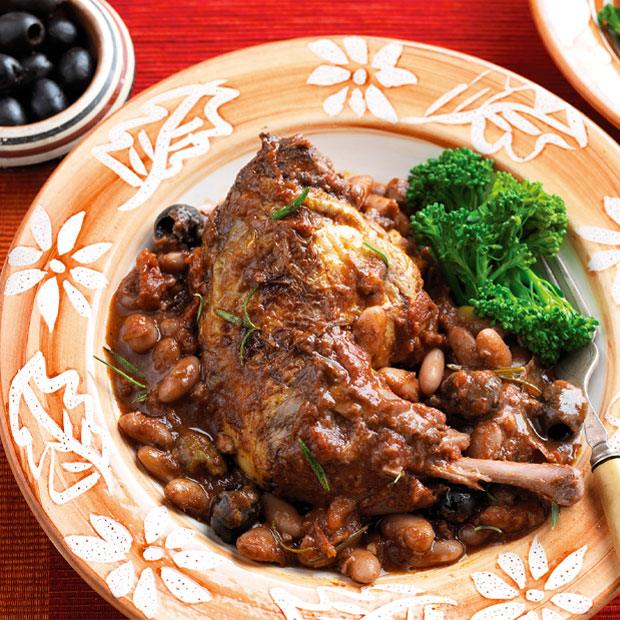 Directions
Step 1 Pre heat the oven to 180'C/160'C fan/gas mark 4.
Step 2 Marinate the chicken in the seasoning, red wine, herbs and garlic for a minimum one hour, but preferably overnight.
Step 3 Remove the chicken from the marinade, reserving the marinade juices and dust the chicken with the seasoned flour.
Step 4 Heat the olive oil in a heavy based pan over a medium to high heat and brown the chicken pieces.
Step 5 Reduce the heat to low to medium and add all the other ingredients, including the marinade juice. Bring to a gentle simmer and cover with a lid. Remove to the pre-heated oven for 1½ hours.
Step 6 Serve with crusty bread and/or a salad.