1 slice Wiltshire cured ham (or dry cured ham)
Regular price
£0.00
Sale price
£7.00
Unit price
per
5g fresh parsley, chopped
1/2 tsp capers, rinsed & drained
1/2 garlic clove, chopped
freshly ground black pepper
Lunch
GREEN EGGS & HAM
We decided to holiday in the UK this year and what an excellent decision that turned out to be. You really can't beat the UK when the weather is nice so first stop was a couple of nights at a lovely hotel "At the Chapel" in Bruton, Somerset. There was a really fun, young crowd working there in the most amazing space, serving delicious food and cocktails – what more could you ask for? Whilst there we had some memorable breakfasts including Green Eggs & Ham, so here I have tried to re-create it using our own sliced Wiltshire ham. A breakfast of champions!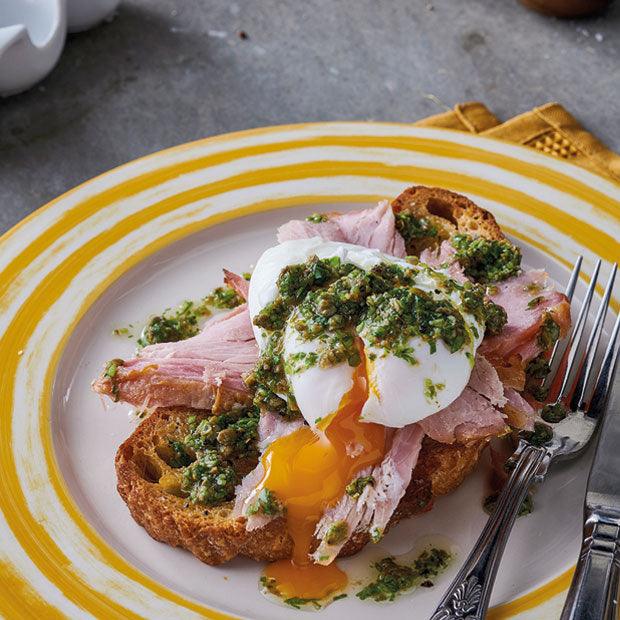 Directions
Step 1 Arrange the slice of ham on the toast.
Step 2 Poach the egg until soft set, then place on top of the ham.
Step 3 Meanwhile mix the rest of the ingredients and drizzle over the egg and ham.
Step 4 Enjoy!