200g ham hock (or any leftover ham), shredded
Regular price
£0.00
Sale price
£4.50
Unit price
per
6 radishes, sliced thinly
4 free range eggs, soft boiled, shelled and quartered
freshly ground black pepper
1 bag or large handful mixed leaf salad
Lunch
HAM HOCK, EGG & CRESS SALAD
Ham Hock is such a versatile and economical way of producing a host of meals including this delicious and incredibly easy salad. The classic pairing of ham, egg and cress works beautifully here. Any of our ham can be substituted for the ham hock.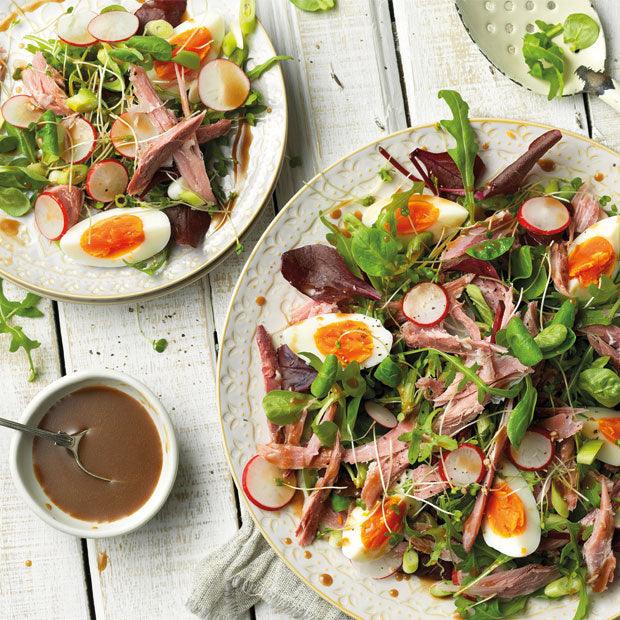 Directions
Step 1 Remove the ham hock from its packaging, skin and shred or chop the ham.
Step 2 In a jug, whisk the Balsamic vinegar, sea salt, pepper & mustard together, then gradually whisk in the olive oil.
Step 3 Place the salad and cress on the serving platter, top with the onion and radish and quartered eggs. Scatter over the ham hock.
Step 4 Finally pour over the dressing and grind a little more black pepper over.