1 ham hock (or 300g cooked ham) stripped or cut into chunks
Regular price
£0.00
Sale price
£4.50
Unit price
per
3 parsnips finely chopped
3 sprigs thyme stalks removed
Dinner
HAM HOCK SOUP
If you're wondering how to make a ham hock soup, this recipe is for you. Ham hock soup is a true British classic and a great way to use up any vegetables lurking in the fridge. Ham hock itself is such an underrated cut that comes from the area between the pork leg and foot. It has lots of tasty meat and imparts wonderful flavour to any soups. This ham hock soup recipe works equally well with swede, cabbage, sprouts, potato, beans - the list is endless...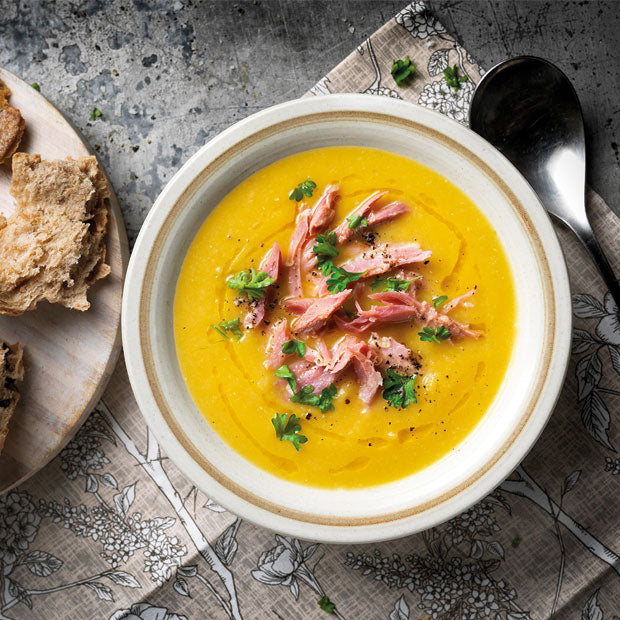 Directions
Step 1 Place the hock in a large enough saucepan and pour in the water. Bring to a simmer and simply add all the other ingredients except the parsley. Simmer partially covered for 40 minutes.
Step 2 Remove the ham hock and leave to cool for a few minutes before removing the skin, shredding and adding to the soup. Alternatively whizz the soup before returning the shredded ham hock to the saucepan.
Step 3 Serve with a sprinkle of chopped parsley.