100g sliced ham
Regular price
£0.00
Sale price
£7.00
Unit price
per
2 tbsp chives, chopped finely
36 tartlet cases (or make 36 using a small cutter 5cm diameter from shortcrust pastry)
Canape
HAM & STILTON CANAPÉS
These ham & Stilton canapés are so tasty at any time of the year, from Christmas parties to picnics. Serve warm or cold with our red onion marmalade for dipping.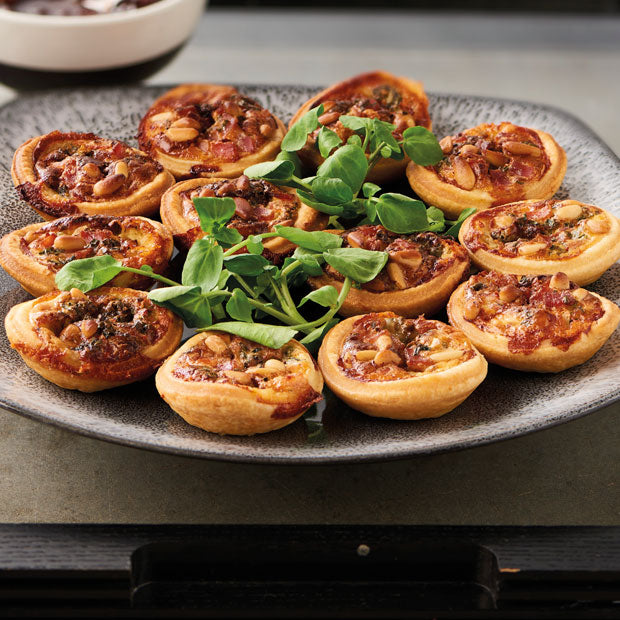 Directions
Step 1 Pre heat the oven to 190'C/170'C fan/ gas mark 5.
Step 2 Mix the soft cheese with the eggs and chives until smooth. Stir through the Stilton.
Step 3 Half fill each case with some torn ham. Spoon the cheese mixture on top of the ham until full to just below the rim of the tart case.
Step 4 Sprinkle the pine nuts on top.
Step 5 Pop in the oven for 20 minutes until slightly puffed and golden. Allow to cool for 5 minutes before serving.
Step 6 Also delicious with a little red onion marmalade for dipping on the side.