200g DukesHill Hot Smoked Salmon, flaked
Regular price
£0.00
Sale price
£12.95
Unit price
per
1tbsp horseradish, grated
Breakfast
HOT SMOKED SALMON ON POTATO ROSTIS
The perfect breakfast to treat yourself to on the weekend. The textures in the crispy rosti pairs perfectly with the soft hot smoked salmon.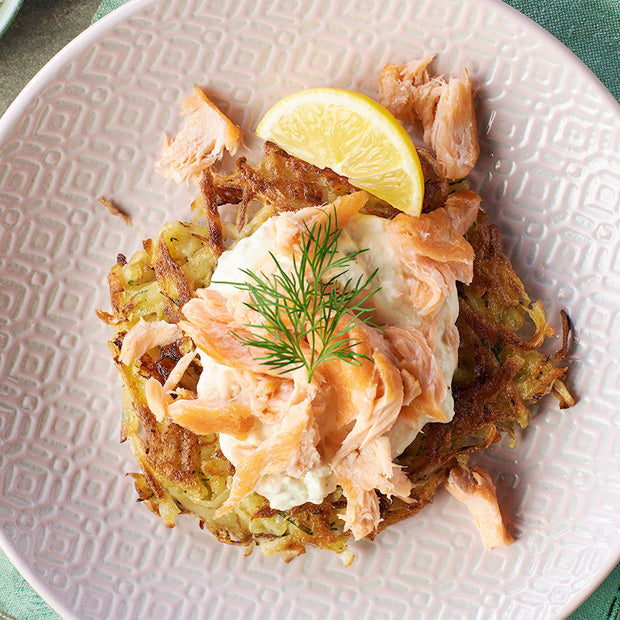 Directions
Step 1 Combine the horseradish with the crème fraiche and season with salt and pepper. Keep In fridge until ready to serve.
Step 2 Grate the potato and onion and squeeze into a tea towel or paper towel to extract as much moisture as possible.
Step 3 Put potato and onion in a bowl with the rest of the rosti ingredients and mix until thoroughly combined.
Step 4 Heat the oil in a frying pan on a medium heat. Spoon the potato mix into the pan and flatten with your spatula.
Step 5 Cook for 1-2 minutes on each side until golden and crisp on the outside.
Step 6 Serve the rostis with a dollop of the horseradish cream and a generous portion of salmon on top.
Step 7 Serve with a squeeze of lemon and a few sprigs of dill.