1kg leftover cooked turkey (or chicken), shredded
Regular price
£0.00
Sale price
£28.00
Unit price
per
1-2 tsp chilli flakes (depending how hot you like your curry)
3 teaspoons turmeric optional
400g tin chopped tomatoes
freshly ground black pepper
5g fresh coriander leaves
Dinner, Turkey, Christmas, Leftovers
LEFTOVER TURKEY CURRY
This really easy Leftover Turkey Curry is a great way of creating a delicious meal for family and friends using the inevitable leftover turkey! Or chicken or cockerel.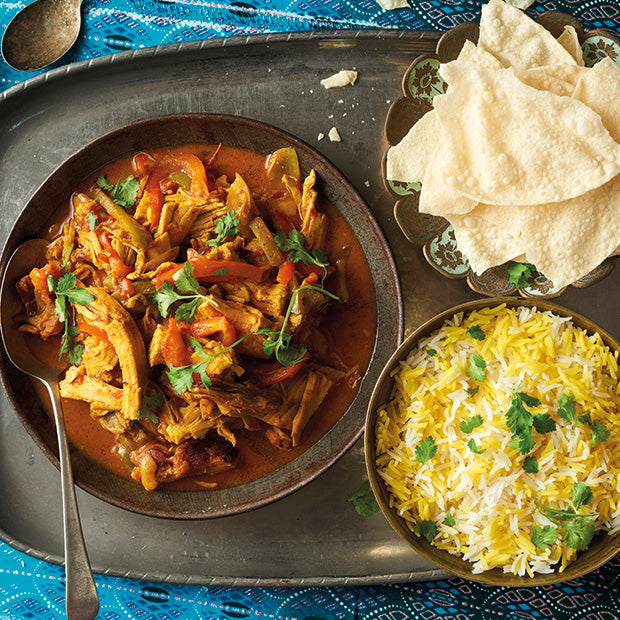 Directions
Step 1 Place the oil, onions and peppers in a wide, deep pan and cook over a gentle heat (lid on) for about 7 minutes until softened.
Step 2 Add the chilli, garlic, ginger, garam masala and turmeric and fry gently for 1 minute.
Step 3 Add the turkey, tomatoes, coconut milk, salt and pepper and bring to the boil. Turn down low and simmer for 15 minutes until the sauce has thickened slightly and the turkey is piping hot all the way through. Sprinkle the coriander leaves over.
Step 4 Serve with pilau rice, chapatis and Indian chutneys and pickles.