200g bacon, chopped
Regular price
£0.00
Sale price
£7.50
Unit price
per
75g cheese, grated (use any you have leftover such as Comté, Cheddar, Stilton)
Regular price
£0.00
Sale price
£9.50
Unit price
per
750g potatoes, peeled and cut into large chunks
2 cloves garlic, peeled and sliced
100g chard (or spinach), roughly chopped
Breakfast
POSH BUBBLE & SQUEAK
This version of Bubble & Squeak is delicious on its own but also served alongside cold meats as a breakfast or lunch dish, and topped with an egg too!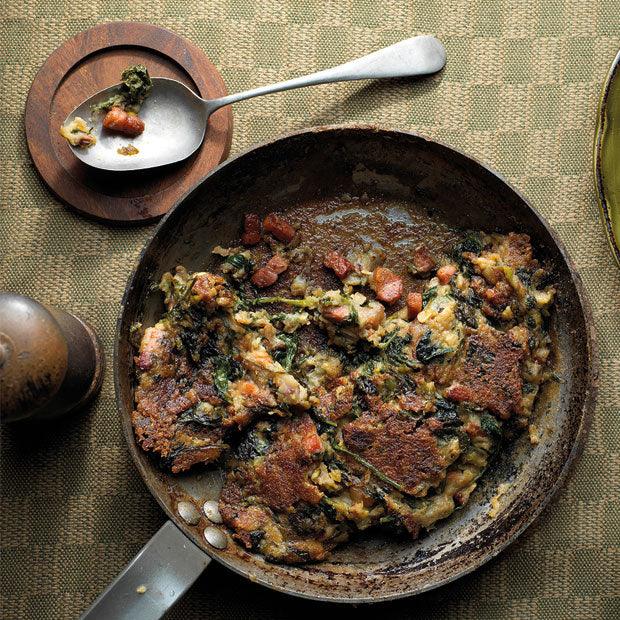 Directions
Step 1 Start by cooking the potato in a pan of salted water for 20-25 mins until the potato is tender. Drain and mash the potato with the butter.
Step 2 Heat the olive oil in a heavy based pan over a medium heat. Add the bacon and cook until golden, approximately 5 mins.
Step 3 Add the spring onions and garlic and cook for 3 mins before adding the chard and continuing to cook for 2 mins.
Step 4 Finally stir through the mash and cheese and continue to cook until the bottom forms a nice crust, approx. 10 mins, stirring to break up the crust every 2-3 mins.
Step 5 Serve immediately.