360g sushi rice or sticky rice
2 tbsp apple cider vinegar
For the spicy salmon dressing
2 tbsp Honey
Regular price
£0.00
Sale price
£9.70
Unit price
per
A handful of spring onions, sliced
1 tbsp Siracha sauce (this is optional if you don't like spice)
DukesHill Salmon Yakitori (100g / person)
Regular price
£0.00
Sale price
£12.95
Unit price
per
DukesHill Pickled Cucumber
Regular price
Sale price
£19.99
Unit price
per
Lunch
SPICY SALMON POKE BOWL
Pronounced 'Poh – keh', is deliciously simple Hawaiian dish consisting of raw fish and salad, on a bed of vinegared rice. Poke actually means to cut or dice in Hawaiian, relating to the presentation of the fish and toppings in this bowl. This simple dish is full of flavour, and perfect for a healthy and light summer lunch or dinner.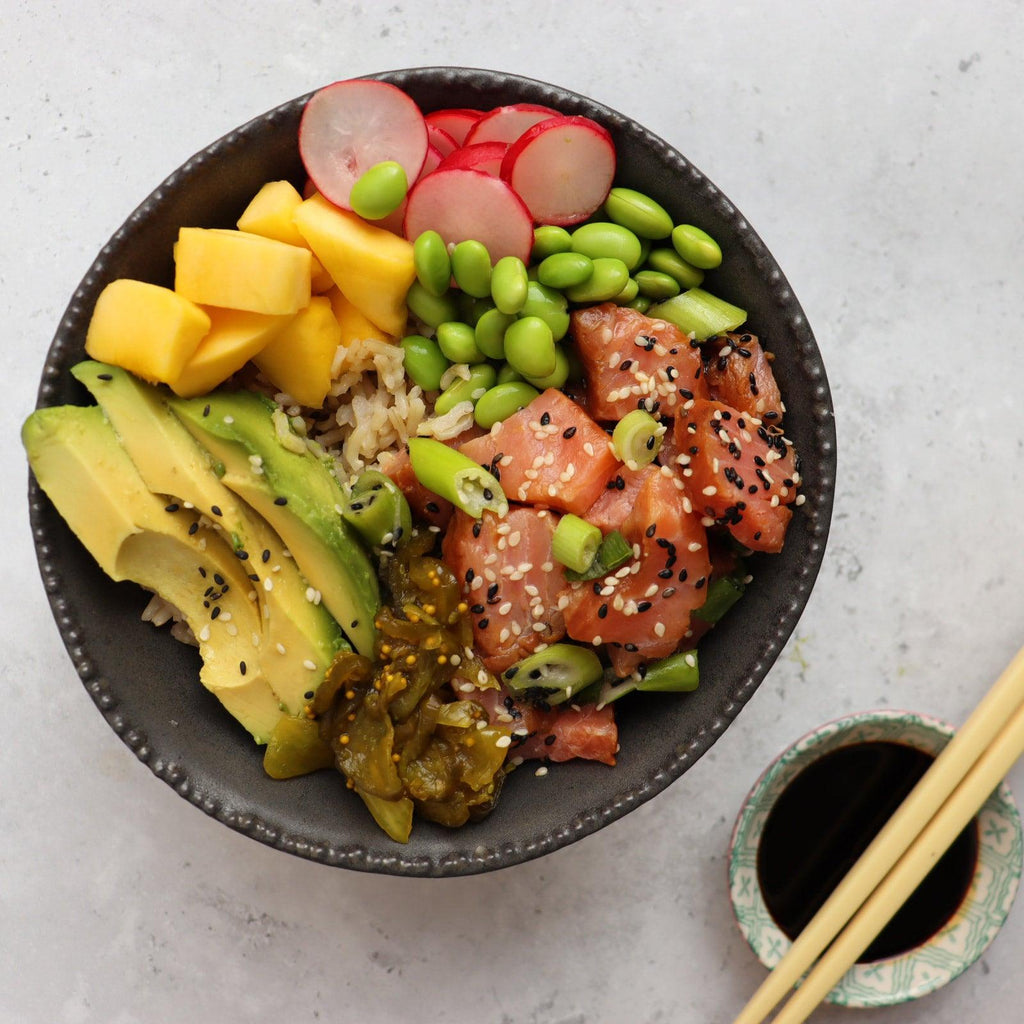 Directions
Step 1 These are just suggestions, but many other ingredients work on top just as well; ribboned carrot, red cabbage, pineapple, red onion. Sushi grade tuna also works well instead of salmon.
Step 2 In a bowl, whisk together the ingredients for the dressing.
Step 3 Cut the salmon into small bite size pieces and toss in the dressing.
Step 4 Cover the bowl and leave in the fridge to marinate for 30-40 minutes before serving.
Step 5 Whilst the fish is marinating, cook the rice following instructions on the back of pack.
Step 6 Once cooked, mix the vinegar, salt and sugar together in a small bowl and pour over the rice. Mix well.
Step 7 Divide the rice equally into the bowls and top with your chosen finishing ingredients.