2 Jars of DukesHill Apricots soaked in Amaretto Syrup
Regular price
£0.00
Sale price
£11.00
Unit price
per
Optional: Edible flowers for decoration
Puddings
APRICOT AND AMARETTO CHEESECAKE
Our simple no bake cheesecake is the perfect summer dessert. Velvety smooth cream cheese perfectly paired with sweet amaretto apricots and a hint of crunchy ginger.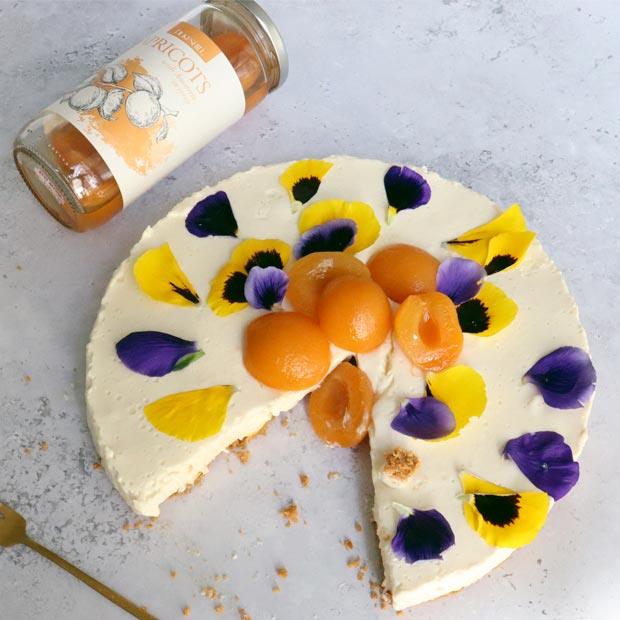 Directions
Step 1 In a food processor blitz the biscuits into crumbs
Step 2 Stir the melted butter into the biscuit crumbs and combine
Step 3 Press the mixture into the base of a non-stick tin. We used a 20cm spring-pan tin. Pop into the fridge to chill.
Step 4 Strain one jar of apricots and pop them into a blender. You can save the syrup to add as a delicious sauce when serving.
Step 5 Blend until smooth.
Step 6 In a bowl whisk together the cream cheese, sugar, apricot puree and gelatine (prepare the gelatine with a dash of boiling water to dissolve).
Step 7 Pour the mixture on top of the biscuit base and leave in the fridge to set for a minimum of 5 hours, although best left overnight.
Step 8 Decorate with the second jar of apricots and enjoy!