1 whole cooked Wiltshire Ham 
Regular price
Sale price
£19.99
Unit price
per
Glaze (enough for one whole ham)
350 grams chunky ginger preserve
2 tablespoons English mustard
100 grams soft dark brown sugar
Tip: If you can't get ginger preserve then try the following glaze:
Dinner
GINGER GLAZED HAM
One of my favourite ways of serving our ham is with this Ginger glaze, resulting in a gloriously sticky ham people just can't resist going back to again and again. Make sure you use the very best ham, ours of course!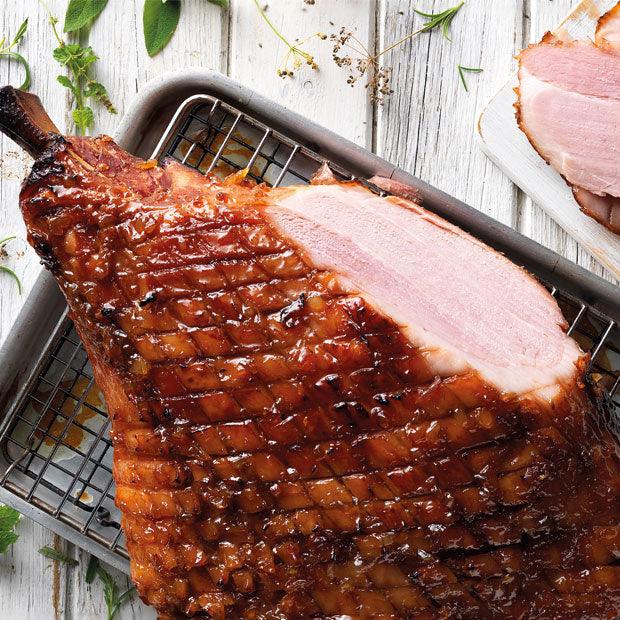 Directions
Step 1 Heat the oven to 220'C/200'C fan/gas mark 7.
Step 2 Place the ham on a foil lined roasting tray and criss cross the fat using your knife to create a diamond pattern.
Step 3 Mix all the glaze ingredients together and spoon over the ham. Pop in the oven for 20-25mins.
Step 4 Remove from oven and gently spoon any residual glaze from the bottom of the tray over the ham. Leave to cool completely before serving.