250g cooked ham (or ham hock), diced or torn
Regular price
£0.00
Sale price
£4.50
Unit price
per
300g potatoes, peeled and cut into chunks
300g carrots, peeled and cut into chunks
1 large onion, roughly chopped
5 garlic cloves, peeled and chopped
700ml chicken or vegetable stock
Dinner
HAM & CABBAGE STEW
Sometimes the simple things in life are the best. As soon as the summer tails off I find myself craving food that is nourishing yet full of flavour like this simple ham & cabbage stew. So easy to make and so satisfying. You can use any of our ham for this and our ham hocks are particularly good to use, as well as being economical.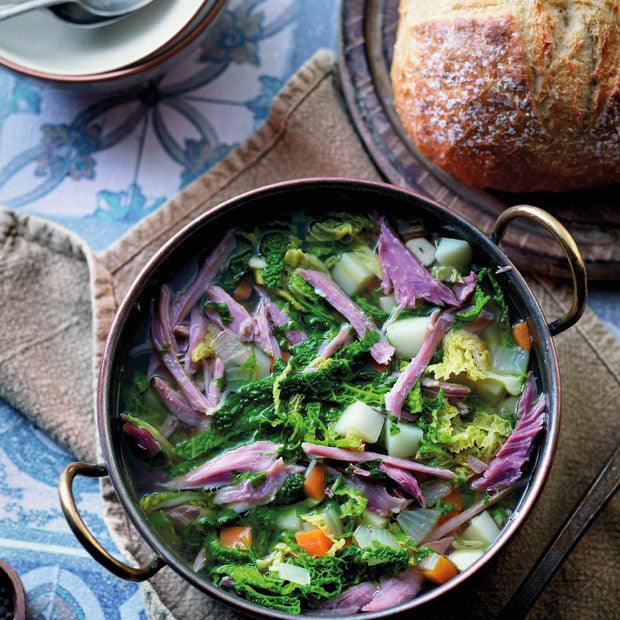 Directions
Step 1 If using a dry cured ham such as our York or Shropshire Black ham then prior to dicing bring the piece of ham to the boil in a pan of water, then discard the liquid. This is to remove the excess salt. If using our Wiltshire cured ham or ham hock there is no need for this step.
Step 2 Put the carrots, potatoes, onion and garlic in the bottom of a large pan and place the diced ham on top. Top with the cabbage and parsley.
Step 3 Pour over the stock and cover the pan. Bring to a gentle simmer and simmer over the lowest heat for 35 minutes.
Step 4 Serve with bread to mop up the juices.