475g jar of DukesHill Pears in Calvados
Regular price
£0.00
Sale price
£11.00
Unit price
per
64g boudoir/sponge biscuits, broken into chunks
2tbs Calvados (or Brandy)
200ml double cream, lightly whipped
25g flaked almonds, lightly toasted
Dessert
PEAR & CALVADOS TRIFLE
If a classic trifle is your thing then our wonderful poached pears in Calvados lend themselves so well to this pudding. So easy to prepare it makes the most delicious trifle.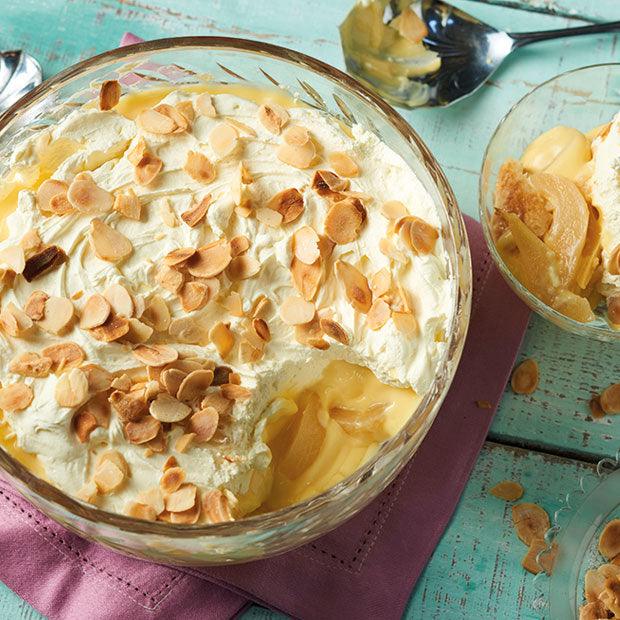 Directions
Step 1 Put the boudoir biscuits in the base of a glass dish or bowl. Sprinkle the juice from the jar of pears over and let sink in, followed by 2 tbsp Calvados (or Brandy if using).
Step 2 Quarter and core the pears then cut each quarter in half and layer them on top of the soaked biscuits.
Step 3 Put the custard on top. Cover the bowl/dish with cling film and put in the fridge until ready to serve or leave overnight.
Step 4 Bring the trifle out half an hour before you want to serve it. Put the whipped cream on top of the trifle. Decorate with the toasted flaked almonds.