500g pork confit
Regular price
Sale price
£19.99
Unit price
per
Dinner
PORK CONFIT CANAPÉS
Try our unctuous Pork Confit Belly for these incredibly easy canapés for your Christmas entertaining. Literally taking less than 10 minutes to make from beginning to end they are a host's dream. Each Pork Belly Confit will provide between 40-60 bite sized canapés.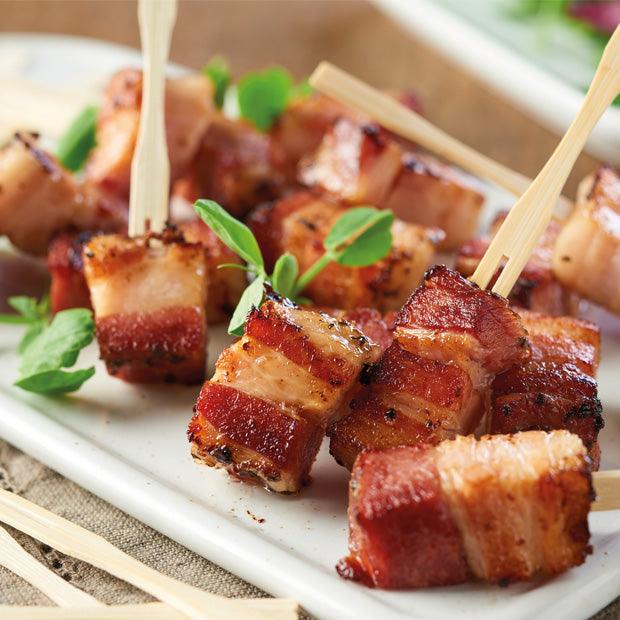 Directions
Step 1 Remove the Pork Belly Confit from the pack and discard the juices.
Step 2 Dice the Pork Belly Confit into bite sized pieces, about 40-60 cubes depending on how you define bite-size!
Step 3 Heat a splash of olive oil in a heavy based frying pan over a medium to high heat. Add the cubes in batches so there is enough space to crisp the edges for each batch. Turn each cube to evenly crisp on all sides for approximately 5 minutes.
Step 4 Remove to some kitchen paper and then insert a cocktail stick in each cube. Serve immediately.