175-200g sliced ham
Regular price
£0.00
Sale price
£7.00
Unit price
per
100g soft goat cheese, crumbled (use Ragstone or Pavé Coble)
Regular price
£0.00
Sale price
£10.50
Unit price
per
4-5 clementines, peeled and sliced (or 2 oranges)
50g toasted Marcona (or regular) almonds, coarsely chopped
1/2 small red onion, thinly sliced
3 tbsp extra virgin olive oil
Lunch
SLICED HAM WITH ROCKET, SPINACH & CLEMENTINE SALAD
This refreshing Rocket, Spinach & Clementine Salad is the perfect accompaniment to our sliced ham, or any cold meats or our Pork Belly Confit and makes for a splendid supper. You can substitute the clementines with oranges if you prefer..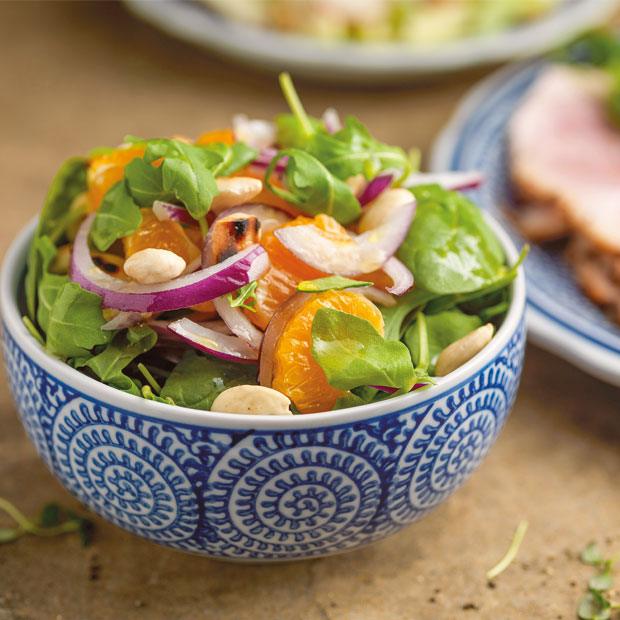 Directions
Step 1 For the dressing, combine the olive oil, cider vinegar, honey, salt and pepper and whisk until the dressing has emulsified. Set aside.
Step 2 In a large bowl, top the baby spinach and rocket with the clementines, red onion, almonds, and goat cheese. Drizzle the dressing over the salad and toss well. Season to taste.
Step 3 Serve the slices on the plate with the salad alongside.