freshly ground black pepper
75g Stilton (or any crumbly blue cheese can be used)
Regular price
£0.00
Sale price
£16.50
Unit price
per
1/2 tsp red onion marmalade
Canapé
STILTON & WALNUT TARTLETS
Indulgence meets elegance with our delectable Stilton and Walnut Tartlets recipe. Discover the perfect balance of rich, creamy Stilton cheese harmonizing with the irresistible crunch of toasted walnuts, all nestled within a delicate, buttery tartlet shell. Get ready to savor a bite-sized masterpiece that promises to enchant both your palate and your guests.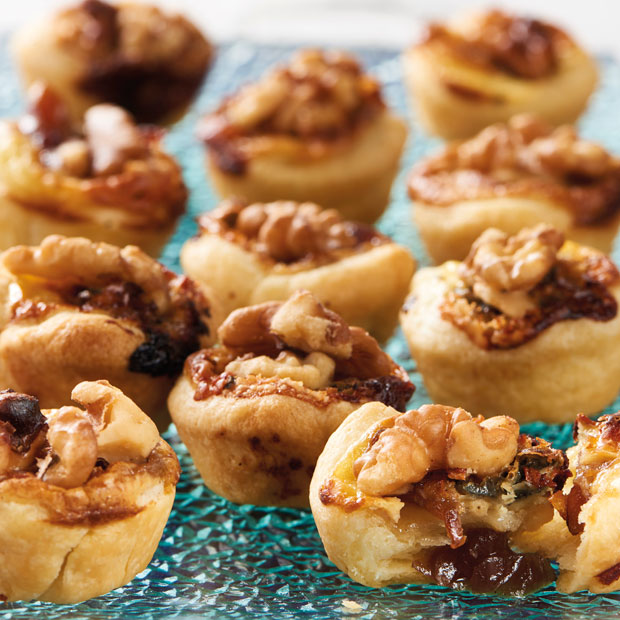 Directions
Step 1 To make the canapés mix 1 egg with 100ml crème fraîche, 35ml milk and freshly ground black pepper.
Step 2 Dice about 75g Stilton (or any crumbly blue cheese can be used) into 1cm cubes and fill each ready made pastry case with a couple of cubes and 1/2 tsp red onion marmalade.
Step 3 Fill the case with the cream mixture and top with a piece of walnut.
Step 4 Bake for 15 mins at 200'C/180'C fan. Alternatively roll out and blind-bake 6 starter sized pastry cases and fill each case with four times the amount stated above.
Step 5 You should get about 24 canapés.