6 DukesHill Lincolnshire sausages
Regular price
£0.00
Sale price
£5.50
Unit price
per
6 rashers DukesHill Smoked dry cured streaky bacon
Regular price
£0.00
Sale price
£7.50
Unit price
per
Small bunch of sage leaves
3 tbsp Sarah's pickled oranges (or Seville Orange Marmalade)
Regular price
£0.00
Sale price
£4.50
Unit price
per
Pigs In Blankets With Pickled Orange Glaze
Take your Christmas dinner to the next level with this quick but flavoursome pigs in blankets recipe. The pickled orange glaze gives the meat an extra fruity festive kick.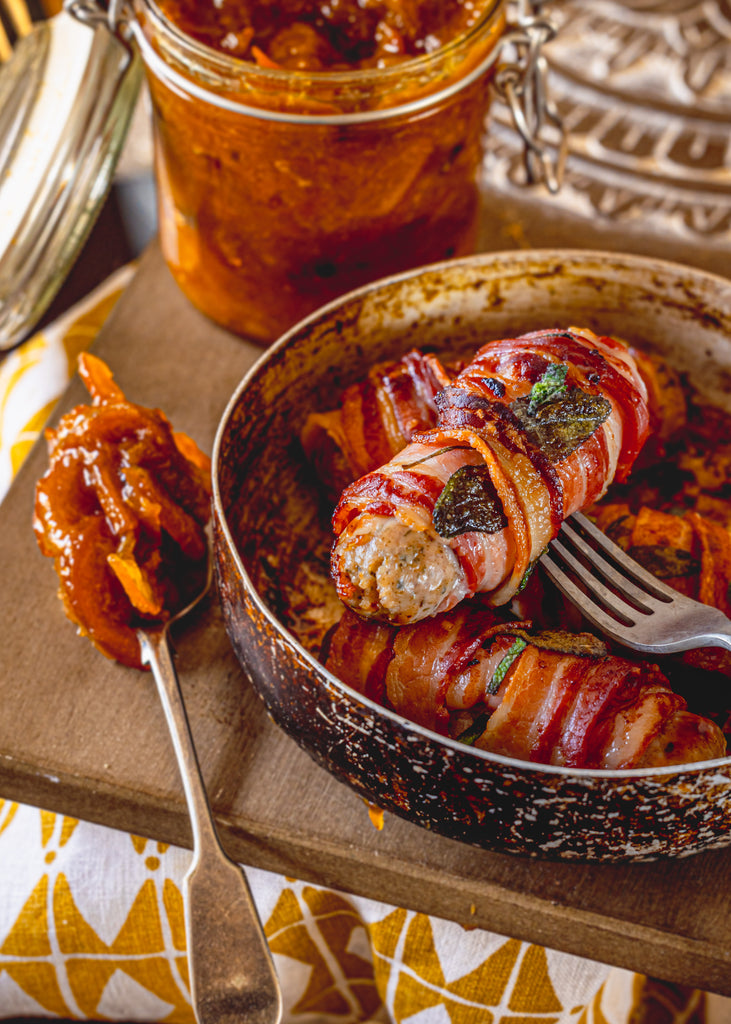 Directions
Step 1 Preheat the oven to 180c.
Step 2 Wrap each Lincolnshire sausage in a bacon blanket, tucking a sage leaf or two under the bacon.
Step 3 Tip the sausages into a lined baking tin and smother pickled oranges all over.
Step 4 Bake for 20 minutes. Halfway through, shake the sausages around ensuring they are completely coated in their dark sticky varnish.