500g pork confit, diced into 2cm cubes
Regular price
Sale price
£19.99
Unit price
per
400g waxy small potatoes, cut into 2cm dice
2cm piece root ginger, peeled and grated
1x 400g tin tomatoes (use good quality)
Dinner
PORK CONFIT CURRY
I'm a huge fan of curries, from my Mother's 1970's versions with sliced banana and raisins to any delicious dhal concoction. I know pork is not a typical curry meat but in this Pork Confit Curry the use of the slow cooked, flavoursome pork belly confit makes for a really quick and easy mild curry for all the family to enjoy.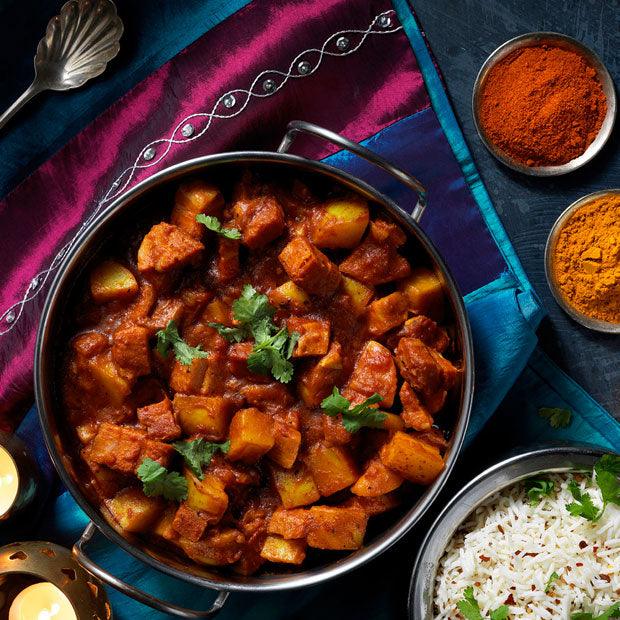 Directions
Step 1 Heat the oil in a heavy based pan.
Step 2 Sauté the onion gently over a medium heat until translucent, about 5 minutes.
Step 3 Add the garlic, ginger and potato to the pan and stir through to coat all in the oil. Continue cooking for 3 minutes.
Step 4 Sprinkle over the spices and stir through for 1 minute before adding the tomatoes and the stock.
Step 5 Increase the heat and allow to simmer for 20 minutes until the potato is cooked and the sauce has reduced, then add the diced pork confit and return to the heat for a further 10 minutes. Stir through the coconut cream. Season to taste although it probably won't need it.
Step 6 Serve with Basmati rice.