200g bacon, chopped
Regular price
£0.00
Sale price
£7.50
Unit price
per
1 Chou or Savoy Cabbage, shredded very finely
freshly ground black pepper
30g Parmesan, finely grated
Dinner
BACON, CABBAGE & WALNUTS
We first tried this in a fantastic restaurant called Jo Jo's in Whitstable. This is my attempt to re-create it and I'm hoping you find it as delicious as I did. Always make sure you use a top quality dry cured bacon such as ours.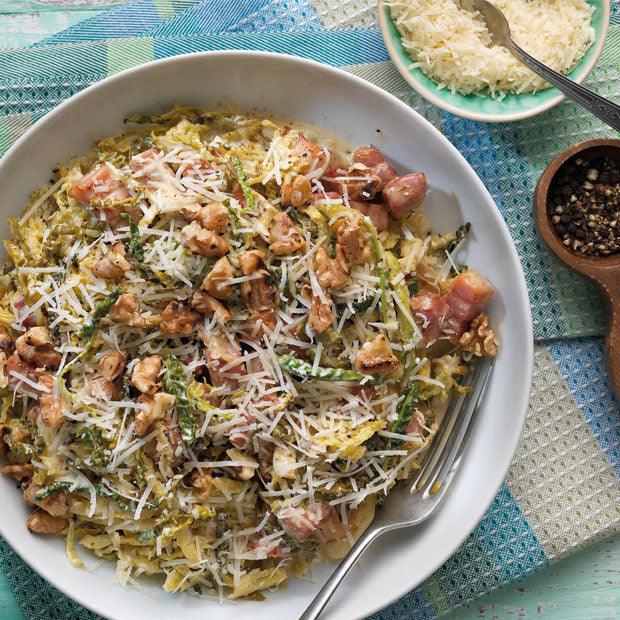 Directions
Step 1 Begin by heating a heavy based pan over a high heat and cooking the bacon for 3-5 mins. Remove the bacon from the pan.
Step 2 Add the oil and 25g butter to the pan and allow to heat over the high heat. Once the butter starts to foam add the cabbage and ¼ tsp salt, tossing the cabbage as it wilts down. Keeping the heat high add the wine and reduce by half.
Step 3 Add the knob of butter, then add the cream and seasoning. Bring to the boil to thicken.
Step 4 Remove from the heat and stir through the bacon. Plate up sprinkling each dish with the walnuts and grated Parmesan.
Recipe Note
This is also delicious served alongside a grilled piece of chicken.