x6 DukesHill Lemon & Poppyseed Pancakes
Regular price
£0.00
Sale price
£4.95
Unit price
per
6 tbsp Honey
Regular price
£0.00
Sale price
£9.70
Unit price
per
Breakfast
LEMON & POPPYSEED PANCAKE WITH BLUEBERRIES & YOGHURT
Looking for a breakfast that's both sweet and tangy, with a touch of crunch? Look no further than these Lemon & Poppyseed Pancakes with Blueberries & Yogurt! With a zesty lemon flavor and the subtle crunch of poppyseeds throughout, these pancakes are already a delicious treat on their own. But when topped with juicy blueberries and a dollop of creamy yogurt, every bite is a perfect balance of tart and sweet.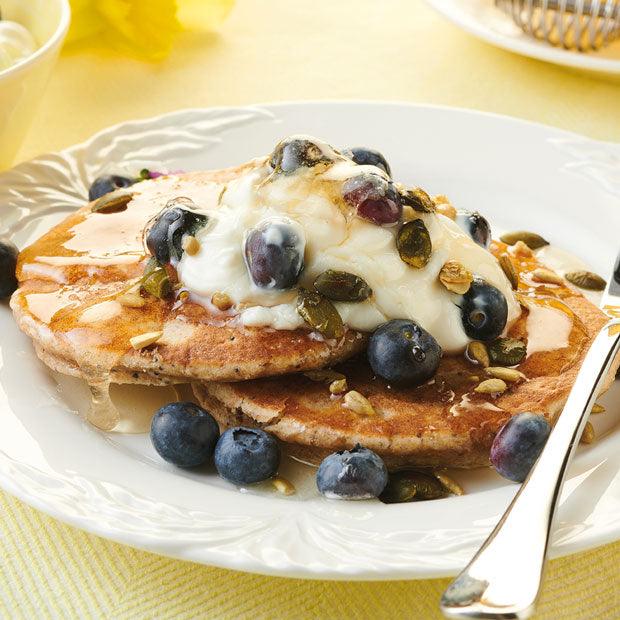 Directions
Step 1 Toast or microwave pancakes until they are warmed through.
Step 2 Combine blueberries and yoghurt in a bowl.
Step 3 Spoon yoghurt mixture on top of pancakes and add a generous dollop of honey and sprinkling of seeds to serve.