x6 DukesHill Lemon & Poppyseed Pancakes
Regular price
£0.00
Sale price
£4.95
Unit price
per
200g DukesHill Sliced Oak Smoked Salmon
Regular price
£0.00
Sale price
£12.50
Unit price
per
198g DukesHill Sweet Cucumber Pickle
Regular price
Sale price
£19.99
Unit price
per
Breakfast
WHOLEGRAIN PANCAKE WITH SMOKED SALMON & SWEET CUCUMBER PICKLE
Are you in the mood for a breakfast that's both indulgent and savoury? Look no further than these Wholegrain Pancakes with Smoked Salmon & Sweet Cucumber Pickle! These hearty pancakes are made with wholesome whole grains, which give them a rich, nutty flavour and satisfying texture. And when topped with tender smoked salmon and a refreshing cucumber pickle, every bite is a perfectly balanced combination of savoury, sweet, and tangy.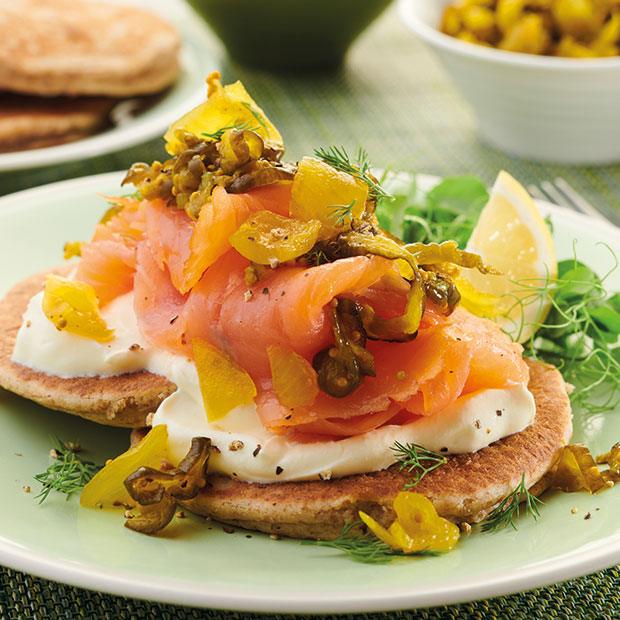 Directions
Step 1 Toast or microwave pancakes until warmed through.
Step 2 Dollop 100g crème fraiche for each serving and lay the sliced smoked salmon on the crème fraiche, top with a heaped tablespoon of sweet cucumber pickle.
Step 3 Serve with a squeeze of lemon and a grind of black pepper.