2 x Dukeshill Pork Belly Confit
Regular price
Sale price
£19.99
Unit price
per
1/2 red cabbage, finely shredded
2 oranges peeled, quartered and sliced thinly
1/4 red onion, finely chopped
100g toasted walnut pieces
Dinner
PORK CONFIT WITH RED CABBAGE AND ORANGE SALAD
In this pork confit with red cabbage and orange salad recipe the delightful crispy salad contrasts so well with the unctuous texture of the tender pork confit. No other accompaniments are needed. Not only does the salad taste wonderfully refreshing, but it looks so colourful alongside the glistening pork confit. This is a perfect supper party dish as the salad can be prepared a few hours ahead and you just pop the pork confit in the oven 30 mins before eating. Ridiculously easy!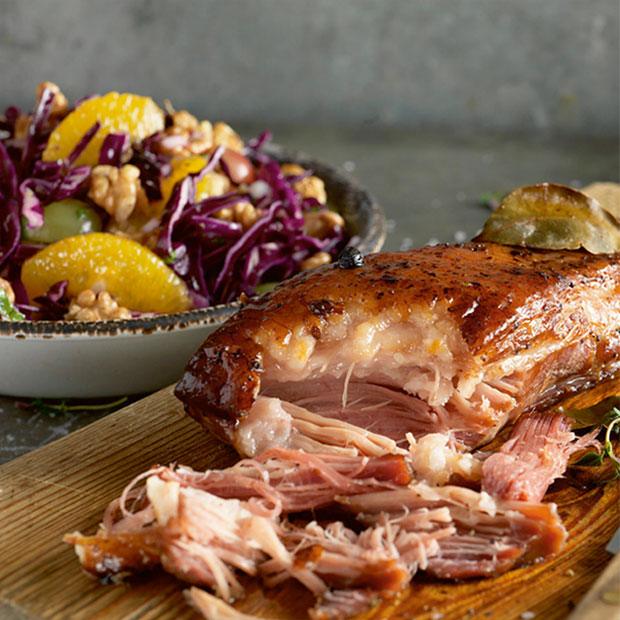 Directions
Step 1 Toast the walnut pieces in a dry pan.
Step 2 Mix all the salad ingredients together.
Step 3 Mix all the dressing ingredients together and pour over salad, mixing well.
Step 4 Meanwhile re-heat the Pork Belly Confit by roasting on an oven tray for 20-30 minutes at fan 190'C.
Step 5 Serve the confit by cutting into two or three (each belly pork confit serves 2-3) or slice and arrange on the plate with the salad alongside.