As proud Royal Warrant holders, we strive to ensure that all the artisan food we produce and sell meets our exacting standards. If they are not good enough for us, they certainly won't be good enough for our customers. This is why we're delighted to announce that eight of our delicious DukesHill products have won 9 Great British Food Awards between them.
Established in 2014, the Great British Food Awards are a celebration of the UK's finest home-grown ingredients and the people behind them. As you can imagine, those vying for the awards have only gotten more and more impressive over the past decade, and it goes without saying that this year there were some truly amazing entrants. This is actually a big part of what makes the Great British Food Awards perfect for DukesHill, as we're always working on upping our game and ensuring we deliver nothing but the best in taste and flavour for our customers.
In any case, if you're reading this then you probably want to know which of our products have won awards this year, so we won't keep you in suspense any longer.
DukesHill Bronze Award Winners
Honey Baked Baby Ham - Bronze Charcuterie Award
Our Honey Baked Baby Ham is so much more than the "honey flavoured" hams that we see on supermarket shelves these days. Cooked and ready to eat, our cured boneless hams are made using only the finest outdoor-bred British pigs and have been cured using traditional methods.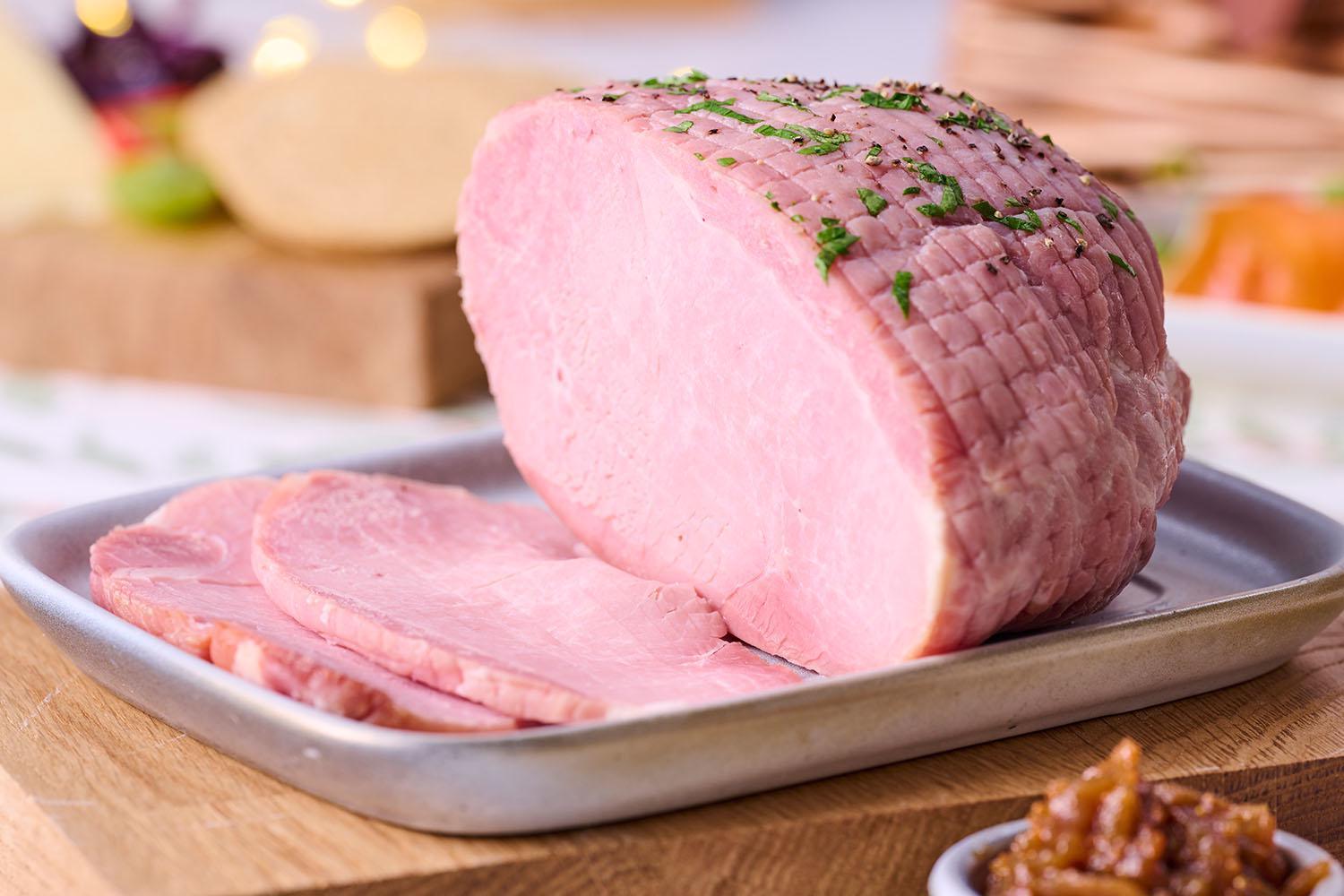 Trimmed of all fat and steeped in oodles of clear blossom honey for a minimum of 24 hours, DukesHill Honey Baked Baby Hams are a fantastic treat for small occasions or no occasion at all. In fact, many of our customers enjoy it as an everyday lunch meat so that they have something tantalising to look forward to throughout the morning.
Crispy Aromatic Half Duck - Bronze Game Award
A relatively new offering from us, finding out our Crispy Aromatic Half Duck received a Bronze Great British Food Awards was incredibly rewarding. Part of our Slow Cooked Meats range, what sets DukesHill Crispy Aromatic Duck apart from the crowd is that it's sous vide for over 14 hours with star anise and pink peppercorns. Sous vide cooking is a method of cooking low and slow in a water bath to retain the natural moisture. The result is not only melt-in-your-mouth delicious and tender, but rich in flavour too.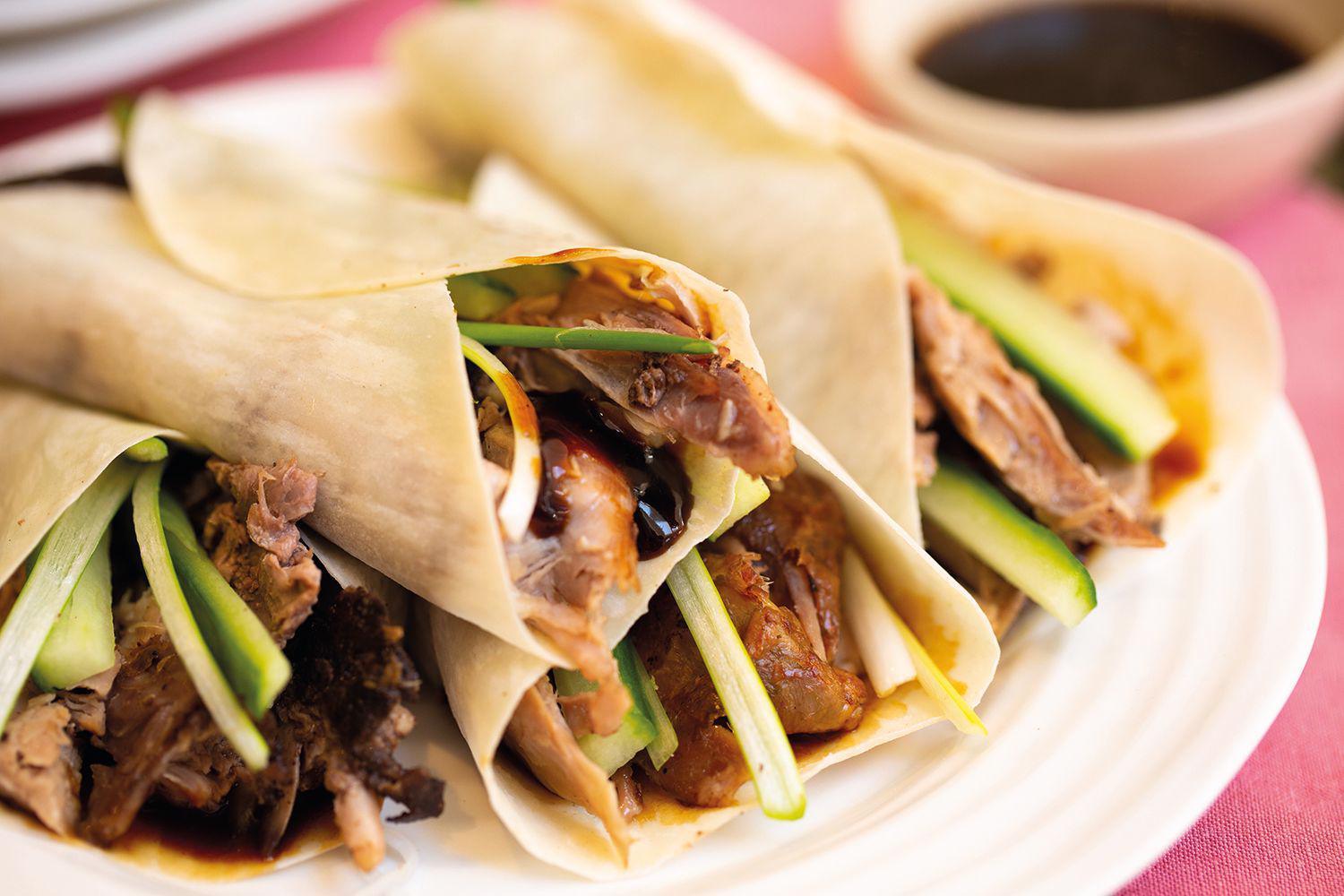 As with any Crispy Aromatic Duck, serving it with hoisin sauce, pancakes, cucumber, and a bit of spring onion is an easy win, but there is more than one way to enjoy our slow cooked crispy duck. For instance, it makes for an excellent bao bun filling, goes wonderfully with udon noodles and Bok Choi, and is perfect for bulking out a salad.
DukesHill Silver Award Winners
Luxury Chocolate Brownie - Silver Sweet Bakes Award
We're generally known for the savoury foods that we produce, so imagine our delight when one of our sweet treats was awarded a silver Great British Food Award. What can we say about DukesHill Luxury Chocolate Brownies? Well, they are chocolate-filled gooey goodness, what more is there to say?! You will struggle to find a better way to satisfy your sweet tooth.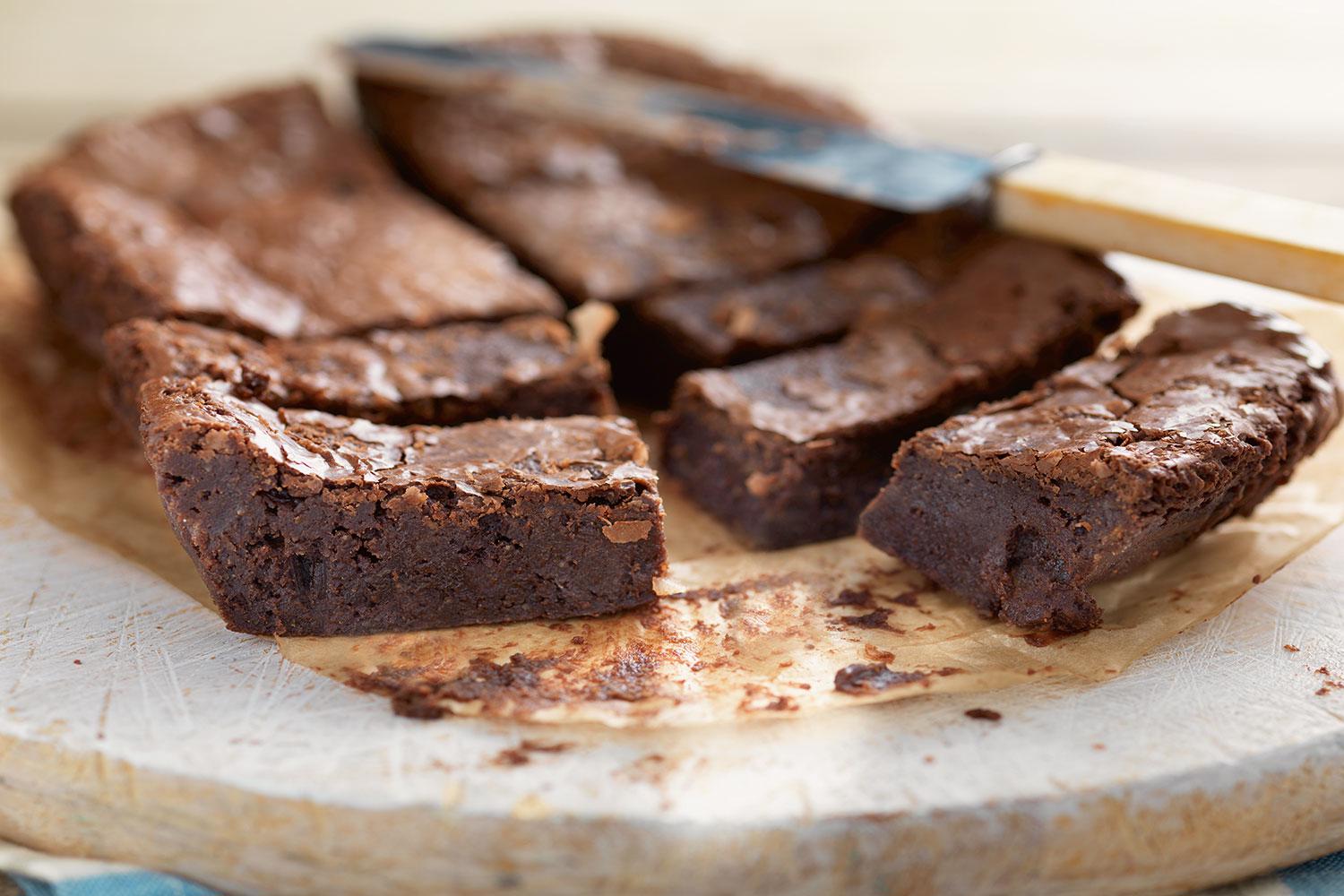 Made using the finest Valrhona Chocolate, we put the same care and attention into our chocolate brownies as we do our Royal Warrant Holding hams. We believe that the result is absolutely divine and we couldn't be more pleased that the judges thought so too.
Traditional Apple Cider - Silver Cider Award
Crafted in collaboration with the renowned Scottish cider artist, Peter Stuart, DukesHill Traditional Apple Cider is hand-crafted using real fruits and is allowed all the time it needs to mature into the best possible version of itself. While a Silver Great British Food Award might be its first official accolade, we knew we were on to something special simply by the number of people who say "I don't usually drink cider, but this is great!"* after having a sip.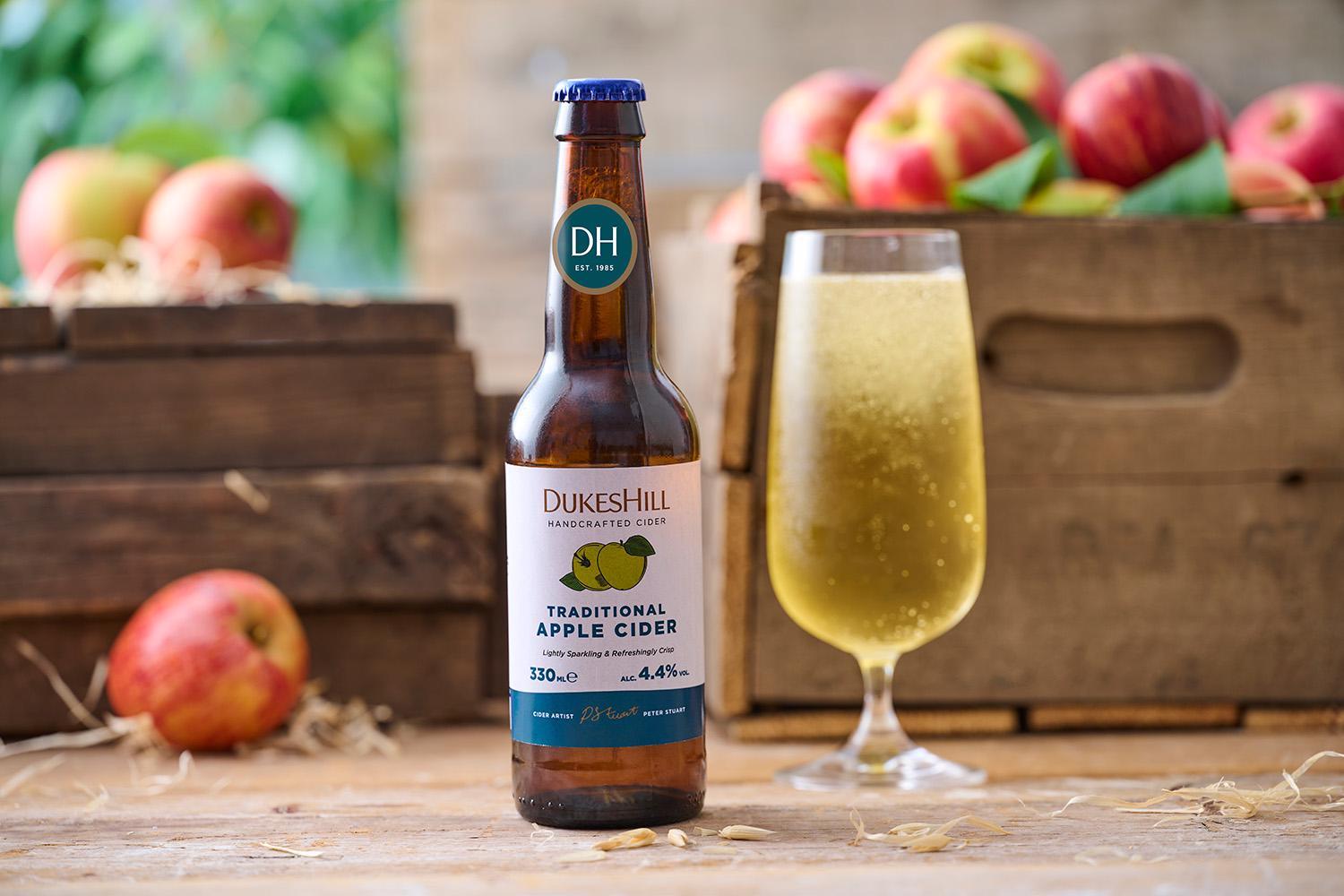 Perfect for summer days spent outdoors or winter evenings sat on the sofa, the deliciously fresh and crisp flavour of our Traditional Apple Cider is something you can enjoy any time you're in need of refreshment.
*This is direct quote from one customer, and a paraphrased quote from several others
DukesHill Gold Award Winners
Muscovado Gammon Roasting Joint - Gold Pork Award
Described by one judge as an "excellent little joint", DukesHill Muscovado Gammon Roasting Joints are Wiltshire cured, deboned, and trimmed to ensure the perfect amount of fat. The result is a tender, succulent meat that is only elevated further by a coating of premium dark muscovado sugar. This inspired combination delivers a savoury flavour that's rich and complex, complemented by Muscovado's natural molasses flavour.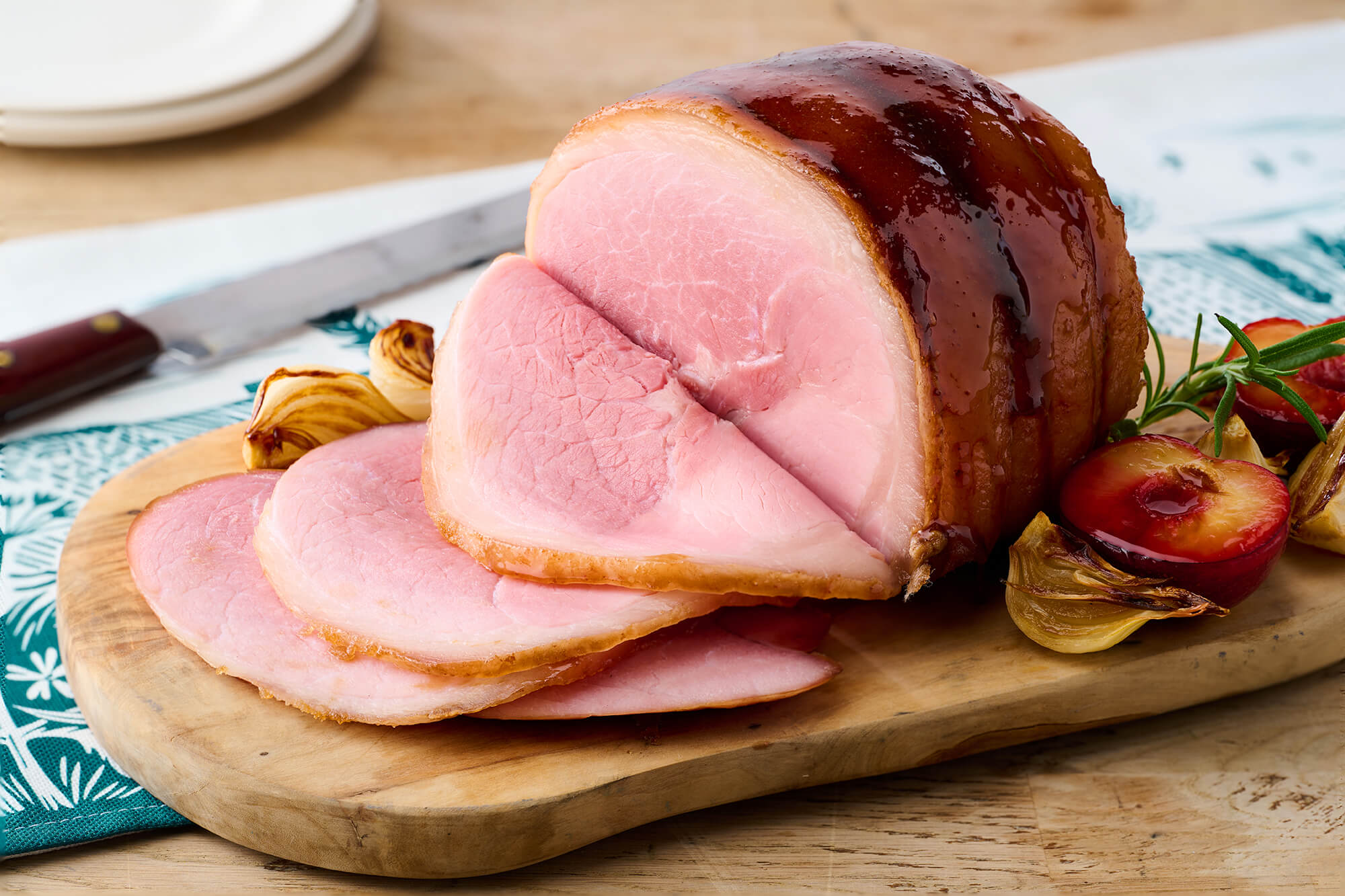 Arguably the best thing about this excellent little joint is how easy it is to prepare. We have spent years perfecting our cook-in-the-bag Gammon Joints, and it's wonderful to see the time and effort our team put into perfecting this usually unreliable cooking process.
Cumberland Scotch Eggs - Gold Charcuterie Award & Gold Savoury Snack Award
As one of the UK's best loved bar snacks, Scotch Eggs are one thing you either have to do exceptionally well or shouldn't bother doing at all. Their enduring popularity amongst the British population made the initial prospect of creating an artisan Scotch Egg a daunting one, but we've discovered the most dedicated artisan producer to create our Scotch Eggs to DukesHill's exacting standards - and a Gold Great British Food Award tells us that we were right!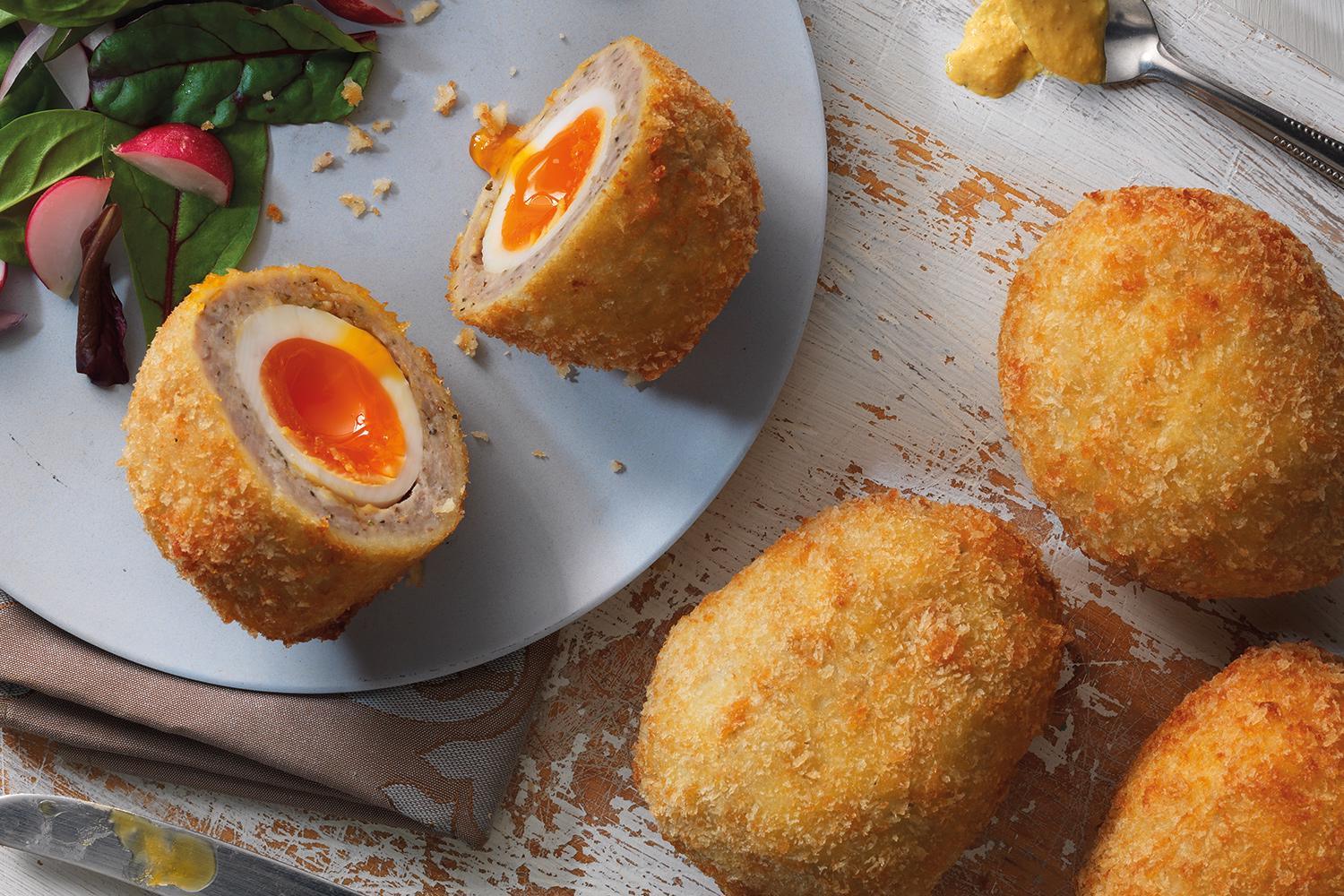 Made using perfectly cooked eggs with golden, runny yolks coated in 100% British Cumberland sausage meat, DukesHill Scotch Eggs are flavoured with sage, marjoram, black pepper and nutmeg before being rolled in Panko Breadcumbs. It's the perfect balance of all these ingredients that ensure every single bite delivers an eruption of indulgent pleasure.
Boxing Day Chutney - Gold Chutney Award
Our aromatic festive chutney wasn't made for Boxing Day; it was made to make any day feel like Boxing Day. You know the feeling we're talking about; after weeks of preparation all the work has paid off and now you can relax, enjoy the company of loved ones, and generally soak in all the festive feelings that make Christmas such a special time. That's the feeling captured inside each jar of DukesHill Boxing Day Chutney.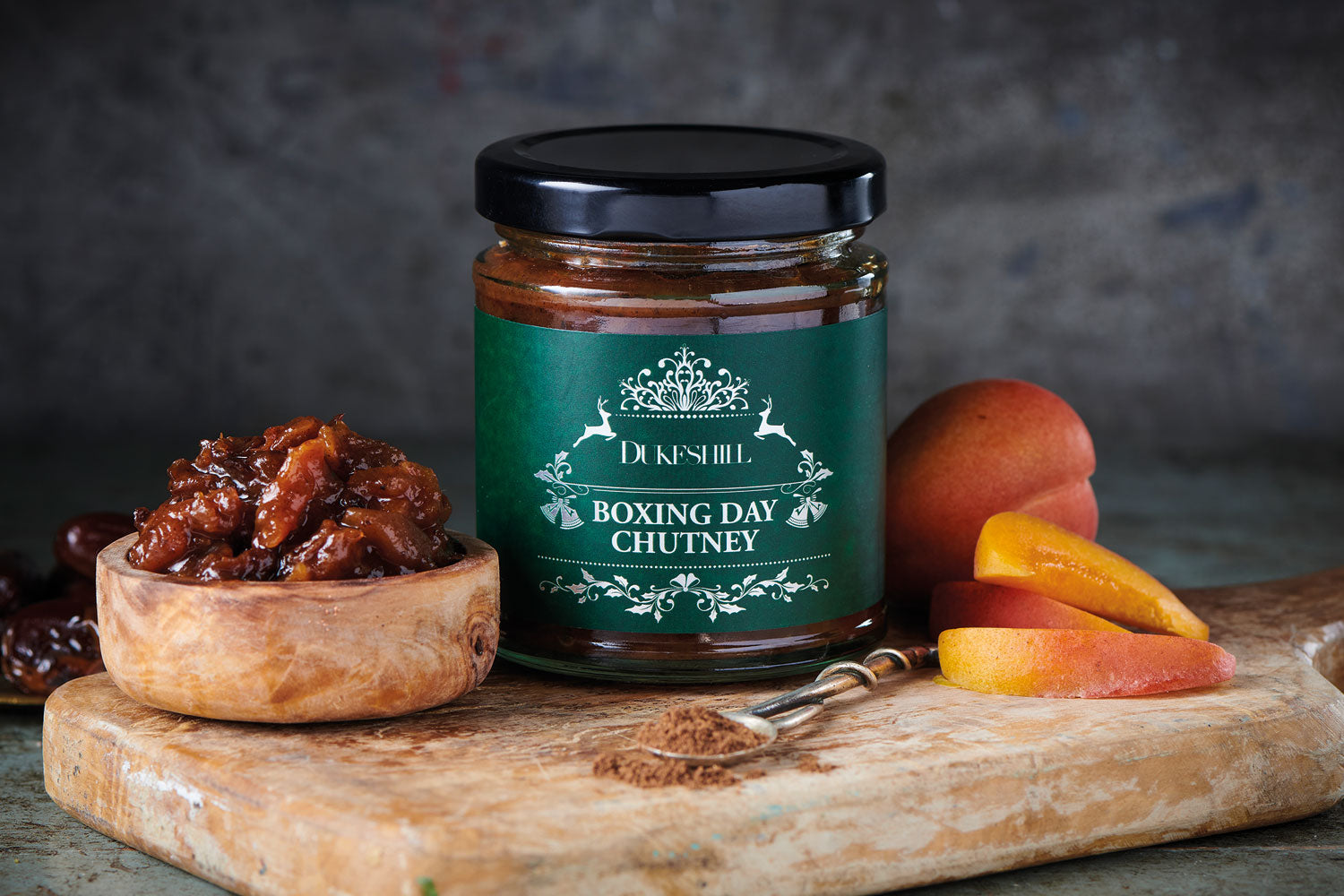 The ideal accompaniment for cheeses and cold meats, our Boxing Day Chutney is made with plump dried fruits, Christmas spices and ale. Together, they create an exquisite flavour composition that's deep, dark and rich but remains respectful to the overall ensemble.
Traditional Pork Chipolata - Gold Sausages Award
If there's one thing we know, it's pork; so believe us when we say that DukesHill Traditional Pork Chipolatas are one of the finest sausages we've ever produced. Our artisanal butchers have worked incredibly hard taking an everyday staple and refining it without changing what it is at its core. This is why the following comment - made by a Great British Food Awards judge - meant so much to us: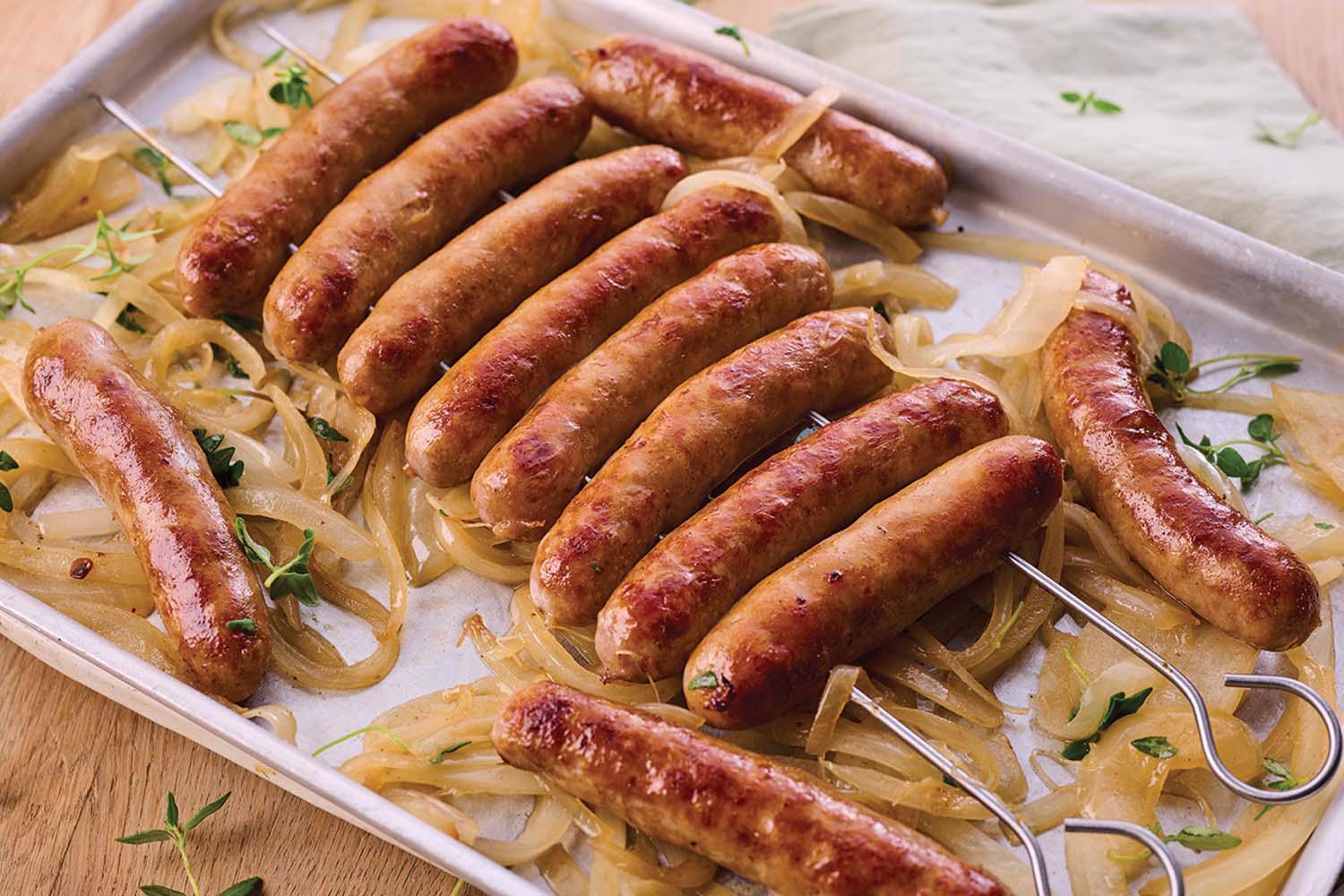 "These sausages immediately stole the spotlight with an astonishing first bite! The sheer quality of the pork meat itself is exceptional, and the well-calibrated seasoning blend contributes to a remarkably flavorful experience. I couldn't help but feel that the description precisely encapsulated the traditional chipolata taste but elevated it to a whole new level. These sausages are unequivocally the most irresistible of all the sausages I've had the privilege of sampling."
DukesHill Going Into 2024
If 2023's Great British Food Awards have shown us anything, it's that the UK's farming and food industries are as vibrant and active as they have ever been. With this in mind, there's no time to rest on our laurels. Our focus is currently on delivering our exquisite range of festive fare to customers across the UK, but we always have an eye or two looking further ahead and are already thinking about the 2024 Great British Food Awards.
Until then, why not see what all the fuss is about and indulge your taste buds' undoubtedly piqued curiosity. Each and every one of our award winning products is available on the DukesHill website, so why not take a look and try a few?